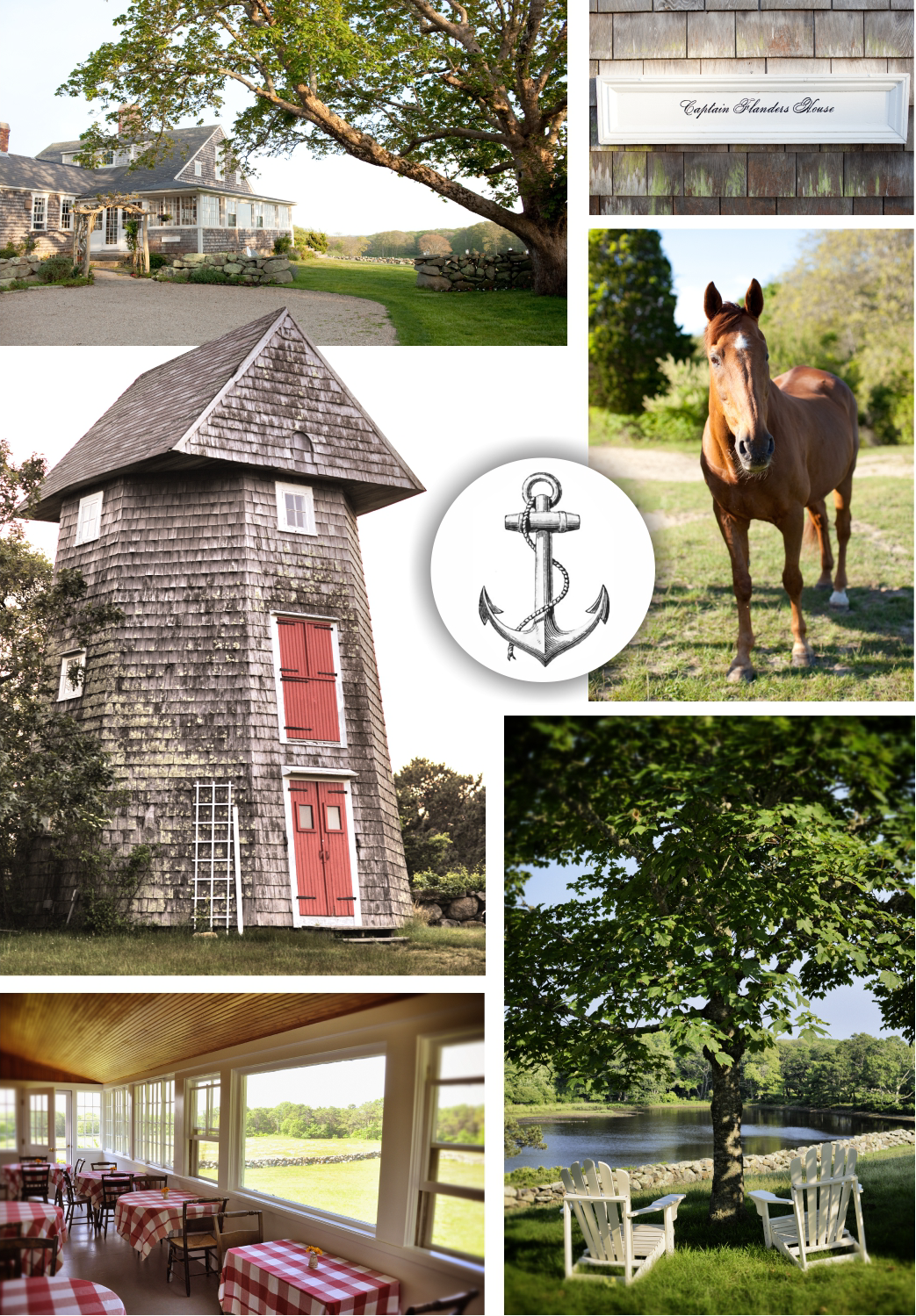 About Us
Situated in the quiet town of Chilmark, Massachusetts, on the island of Martha's Vineyard. This renovated farmhouse, built by whaling Captain Richard Flanders in the late 1700's is part of an original island homestead. The house has a delightful arrangement of antiques and country primitives that will add charm and uniqueness to your island stay.
This farm is located on 60 beautiful acres of rolling pastures overlooking Bliss Pond and surrounded by woodlands. For your convenience and enjoyment we offer our homemade breads and muffins, fresh fruit, cereal, coffee, tea and juice, and island made honey and jams at our complimentary continental breakfast. Start your day by relaxing on the sun porch overlooking the pasture, with a good book and a cup of coffee, tea, or juice.
For years, couples have chosen to begin their lives together at the Captain R. Flanders House. This beautiful country setting offers a wonderful site for a reception as well as a ceremony. Please contact us for additional information regarding your special day.
© 2013 Captain R. Flanders House. All Rights Reserved. Captainflandersinn.com (508) 645-3123