Accommodations
At the Captain Flanders House we take pride in combining the modern comforts of today with the old fashioned hospitalities of days gone by.
We offer complimentary:
Continental breakfast is served daily from 8 am – 10am
Free wi-fi internet
Plush robes
Complimentary bottled water for each guest
Chilmark beach passess
Steeped in tradition, the town of Chilmark is known the world over for its rambling stone walls. Stone has the ability to evoke dreams and take us back in time to the simple life. The Stone Cottage at the Captain Flanders House, created by artist & stone mason Lew French, is inspired by that tradition. We are privileged to have his artistry grace our property. For more about Lew, please visit Lew French ~ Stone by Design.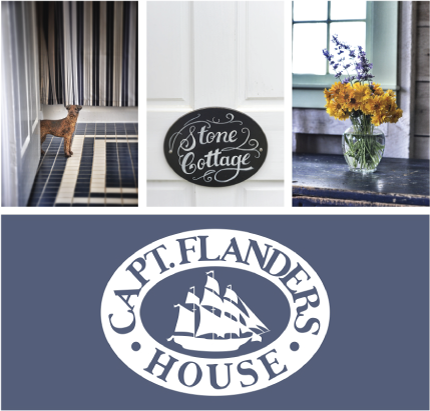 © 2013 Captain R. Flanders House. All Rights Reserved. Captainflandersinn.com (508) 645-3123